Maggie Rudd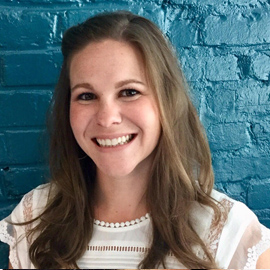 Rudd, Maggie
Maggie Rudd's debut picture book, SOMETIMES IT'S HARD TO BE NICE, is about the struggle to be nice to cousins who hoard toys, to grandmas who bake strange foods, and to kids whom nobody else likes. Booklist praised it, saying: "Finally, a book that discusses children's feelings and emotions about being uncomfortable. Life is not about always getting what you want, a difficult concept for young children ..."

I'LL HOLD YOUR HAND has the reassuring theme that an adult will support a child through dangers, joys and hurdles, from scary stormy nights to the fun of splashing in puddles and the worries of the first day of school.

ON THE FOURTH OF JULY celebrates the joy of being an American on the Fourth of July, as the daytime fun of picnics and swimming gives way to wonder and delight at a night of fireworks.

ABANDONED, Maggie's first novel for middle-grade readers, is the story of a boy's struggle to survive and find a place in his community after his parents left him. Hope and comfort come from his dog, his best friend, a fisherman - and a friendly coyote.

Maggie is a middle-school Language Arts teacher and the mother of a young son who is an inspiration for her stories.
(Co-agent: Betsy Amster)
Books
I'LL HOLD YOUR HAND (Farrar, Straus Children's Elisa Chavarri, illustrator)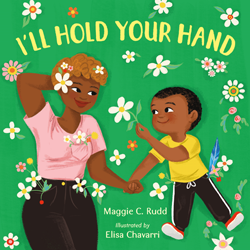 ABANDONED (Farrar, Straus Children's)
ON THE FOURTH OF JULY (Farrar, Straus Children's Elisa Chavarri, illustrator)
SOMETIMES IT'S HARD TO BE NICE (Albert Whitman; Kelly O'Neill, illustrator)