Rachel Tawil Kenyon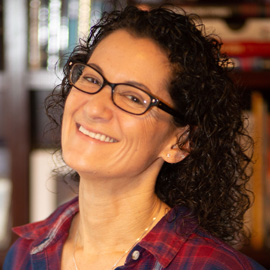 Kenyon, Rachel Tawil
In the author's picture book debut, YOU KNOW HOW TO LOVE, children are reminded that right from the start they know how to love and they know how to make the world a kinder place. It's an Amazon Editor's Pick for Best Books Ages 3 - 5.

ALPHABET LOVE is a sweet board book celebrating the small moments of loving attention and activity in a toddler's life through an introduction to the alphabet via vividly illustrated animal characters.

A simple, powerful thing a very young child can do is invite someone to sit with them, letting them know they are welcome just as they are. YOU CAN SIT WITH ME shows how just that simple offer can not only make one person's day better, but lead our whole world towards inclusion and love.

THANKSGIVING IS A BLESSING is a lyrical picture book with warm and accessible imagery surrounding Thanksgiving as a holiday, as a sacred time, and as a state of mind and being.

Rachel Tawil Kenyon lives in Tennessee with her husband and children and spends her weekends working with kids and teens in her synagogue. She credits her love of writing in rhyme to her artist/poet mother.
(Co-agent for YOU KNOW HOW TO LOVE and ALPHABET LOVE: Betsy Amster)
Books
YOU KNOW HOW TO LOVE (Philomel; Mary Lundquist, illustrator)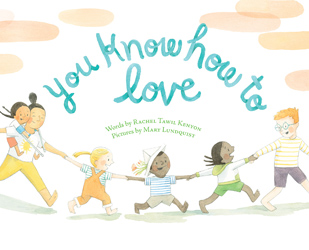 ALPHABET LOVE (WorthyKids; Anna Suessbauer, illustrator)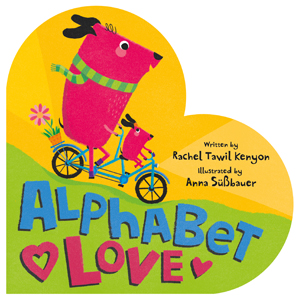 YOU CAN SIT WITH ME (Feiwel & Friends; Tatiana Kamshilina, illustrator)
THANKSGIVING IS A BLESSING (Beaming; illustrator TBD)