Joy Keller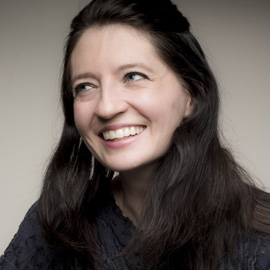 Keller, Joy
Photo Credit: Scott Hamilton
FRANKENSLIME and VALENSLIME feature a girl whose slime experiment has gone awry and she accidentally creates a slime monster - and then a lot of little slimes to keep Slime happy on Valentine's day. While an obvious nod to movies like Frankenstein and The Blob, these picture books also explore in a light-hearted way the scientific method and the importance of recording observations and results.

MONSTER TRUCKS is a picture book about monsters and the vehicles that match their personalities, from the skeleton crew that fixes roads (no sweat, they're only bones) to the werewolf who digs, digs, digs to the ogre who likes to pummel and wreck, and many more. It was praised in Publishers Weekly: "Debut author Keller gets plenty of mileage from the titular pun, playfully matching monsters to the appropriate truck."

Joy Keller isn't a monster, but she has driven a truck on a blueberry farm. She makes her home with her husband, two kids and assorted pets.
(Co-agent: Betsy Amster)
Books
VALENSLIME (Feiwel & Friends; Ashley Belote, illustrator for both titles)
MONSTER TRUCKS (Godwin Books/Henry Holt and Company; Misa Saburi, illustrator)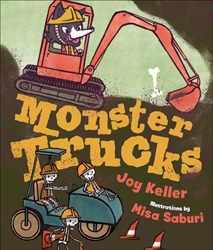 FRANKENSLIME (Feiwel & Friends; Ashley Belote, illustrator for both titles)