Elizabeth Verdick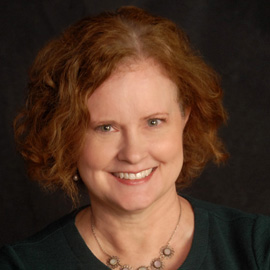 Verdick, Elizabeth
The SMALL WALT picture book series, in the tradition of THE LITTLE ENGINE THAT COULD, is about a small snowplow whose kindness and courage empower him to go out in slippery blizzards to rescue critters and vehicles in need - despite the jeers and doubts of the big snowplows. The New York Times had this praise to offer: "The characters are appealing, and the language is active and satisfying, with plenty of onomatopoeia. Good luck with saying RUGGAROOOM BRUMMMAHUM 10 ten times fast, but your audiences will enjoy hearing you try." And in The Wall Street Journal: "A heroic snowplow braves a blizzard in ... [this] picture book about persistence ... [A] perfect book for revving up small helpers to pitch in with the shoveling."

BIKE AND TRIKE is a story of friendship and the pangs of growing up, with rusty old trike worried about the arrival of shiny new bike in the family garage.

PEEP LEAP is about ten baby wood ducks who must leap from the nest all the way down to the pond - but baby number ten doesn't want to leap.

TRUSTY BUS tells a story about a bustling school bus that takes care of beloved riders each day - and even keeps an eye on feathered friends - while also answering the question: "Where does the bus go when I'm in school?"

Elizabeth Verdick has written for children of all ages, from tots to teens. Her passion is creating character-driven picture books. In addition to the books noted here, she has several series of award-winning nonfiction board books for the very young with Free Spirit Publishing.
(Co-agent for first five books: Betsy Amster)
Books
SMALL WALT SPOTS DOT (Paula Wiseman Books/Simon & Schuster; all illustrated by Marc Rosenthal)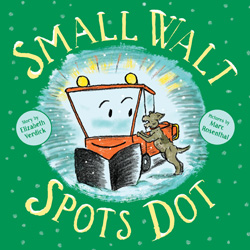 SMALL WALT (Paula Wiseman Books/Simon & Schuster; all illustrated by Marc Rosenthal)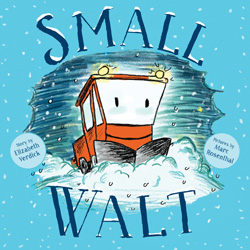 BIKE AND TRIKE (Paula Wiseman Books/Simon & Schuster; Brian Biggs, illustrator)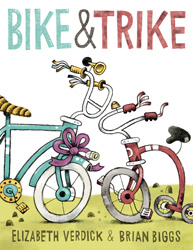 PEEP LEAP (Amazon Children's Publishing; John Bendall-Brunello, illustrator)
SMALL WALT AND MO THE TOW (Paula Wiseman Books/Simon & Schuster; all illustrated by Marc Rosenthal)


TRUSTY BUS (Paula Wiseman Books/Simon & Schuster; illustrated by Jeff Harter)