Cedar Pruitt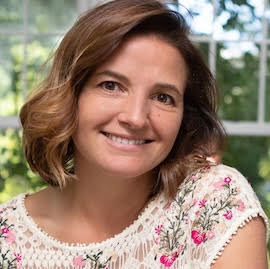 Pruitt, Cedar
Photo Credit: Burt Granofsky
Cedar Pruitt's debut picture book, FIRE FLIGHT, lyrically explores one owl's escape from a California forest fire - right into a firefighting helicopter, where it made headlines when it took the co-pilot seat. Themes of climate change, nature and technology are woven through this imagined view of a real-life event.

Cedar's second picture book leads us into the woods of wartime France with the boys who found a hidden cave - and made one of the greatest discoveries of all time. The children's profound discovery of the 17,000-year-old paintings of Lascaux, during a time of horrific world war, captured the global imagination and reshaped our understanding of humanity.

A professional consultant and facilitator in DEI (Diversity, Equity and Inclusion), Cedar Pruitt lives outside of Boston, MA with her family. She holds a Master's degree in Education from the Harvard Graduate School of Education and graduated from Hampshire College with a concentration in culture and communication. http://www.cedarpruitt.com.
Books
FIRE FLIGHT (Capstone; illustrator TBD)
Picture book on the discovery of the Lascaux cave paintings (title and illustrator TBD; Beach Lane Books, Simon & Schuster)